Health insurance can be a confusing and overwhelming topic for many people. It's difficult to understand all the different terms, coverage options, and legal requirements that come with it. However, having health insurance is essential for staying healthy and financially secure. With this comprehensive guide, we aim to demystify the world of health insurance and help you understand your coverage. From understanding the different types of health insurance plans to learning how to choose the right one for you and your family, we have got you covered. We will also provide you with tips on how to make the most of your health insurance coverage and avoid common mistakes that can lead to unexpected medical bills. So, let's dive into the world of health insurance and take control of your healthcare costs!
Introduction: The importance of understanding your health insurance coverage
Health insurance is an integral part of our lives, providing financial security and access to quality healthcare services. However, navigating the complex world of health insurance can often feel like deciphering a foreign language. With a myriad of terms, policies, and coverage options, it's crucial to fully understand your health insurance to make informed decisions and ensure you receive the care you need.

Understanding your health insurance coverage is essential for several reasons. Firstly, it empowers you to take control of your healthcare journey. By knowing the specifics of your plan, such as what services are covered, what your out-of-pocket costs may be, and which healthcare providers are in-network, you can make well-informed decisions about your care.

Secondly, being knowledgeable about your health insurance coverage helps you maximize the benefits available to you. Many insurance plans offer preventive services at no cost, such as vaccinations, wellness check-ups, and screenings.
Key terms and definitions: Understanding the language of health insurance
Insurance terminology can often feel like a foreign language, filled with unfamiliar terms and acronyms. However, by familiarizing yourself with these key terms and definitions, you can navigate your health insurance coverage with confidence.

Firstly, it's important to understand the concept of a premium. This is the amount you pay, usually on a monthly basis, to maintain your health insurance coverage. It's crucial to budget for this expense and ensure that you make timely payments to keep your coverage active.

Next, let's explore the concept of a deductible. This is the amount you must pay out of pocket before your insurance coverage kicks in. For instance, if your plan has a $1,000 deductible, you will need to pay $1,000 towards eligible medical expenses before your insurance starts covering the costs. Deductibles can vary depending on your plan, so it's important to understand your specific deductible amount.

Co-payments, or co-pays, are another important term to understand. These are fixed amounts you pay at the time of receiving certain medical services, such as a doctor's visit or prescription medication. For example, your insurance plan may require a $20 co-pay for each visit to a primary care physician. Co-pays can vary for different services, so it's important to review your plan documents to understand your specific co-payment requirements.

Another term to be aware of is coinsurance. Once you've met your deductible, coinsurance refers to the percentage of costs you share with your insurance company for covered services. For example, if your plan has a coinsurance rate of 20%, you would be responsible for paying 20% of the costs while your insurance covers the remaining 80%.
Coverage details: What services and treatments are covered?
Typically, health insurance policies cover a wide range of services, including hospital stays, doctor visits, emergency care, prescription medications, and preventive care. However, it is important to note that the extent of coverage for each service can vary.

For instance, some policies may cover a certain percentage of the cost for hospital stays, while others may have a fixed co-payment amount. Similarly, the coverage for prescription medications may differ, with some policies requiring prior authorization or only covering generic alternatives.

When reviewing your policy, pay attention to any exclusions or limitations. Certain treatments or services, such as cosmetic procedures or experimental therapies, may not be covered. Additionally, some policies may have waiting periods before certain services become eligible for coverage.

To gain a comprehensive understanding of your coverage, consider reaching out to your insurance provider or reviewing the policy documents provided. They can provide you with specific information regarding the services and treatments covered, as well as any additional benefits or discounts that may be available to you.
Out-of-pocket costs: Deductibles, co-pays, and co-insurance explained
Understanding the various out-of-pocket costs associated with health insurance is crucial for every policyholder. These costs can significantly impact your overall healthcare expenses and should not be overlooked. In this section, we will demystify the terms deductibles, co-pays, and co-insurance, shedding light on what they mean and how they affect your coverage.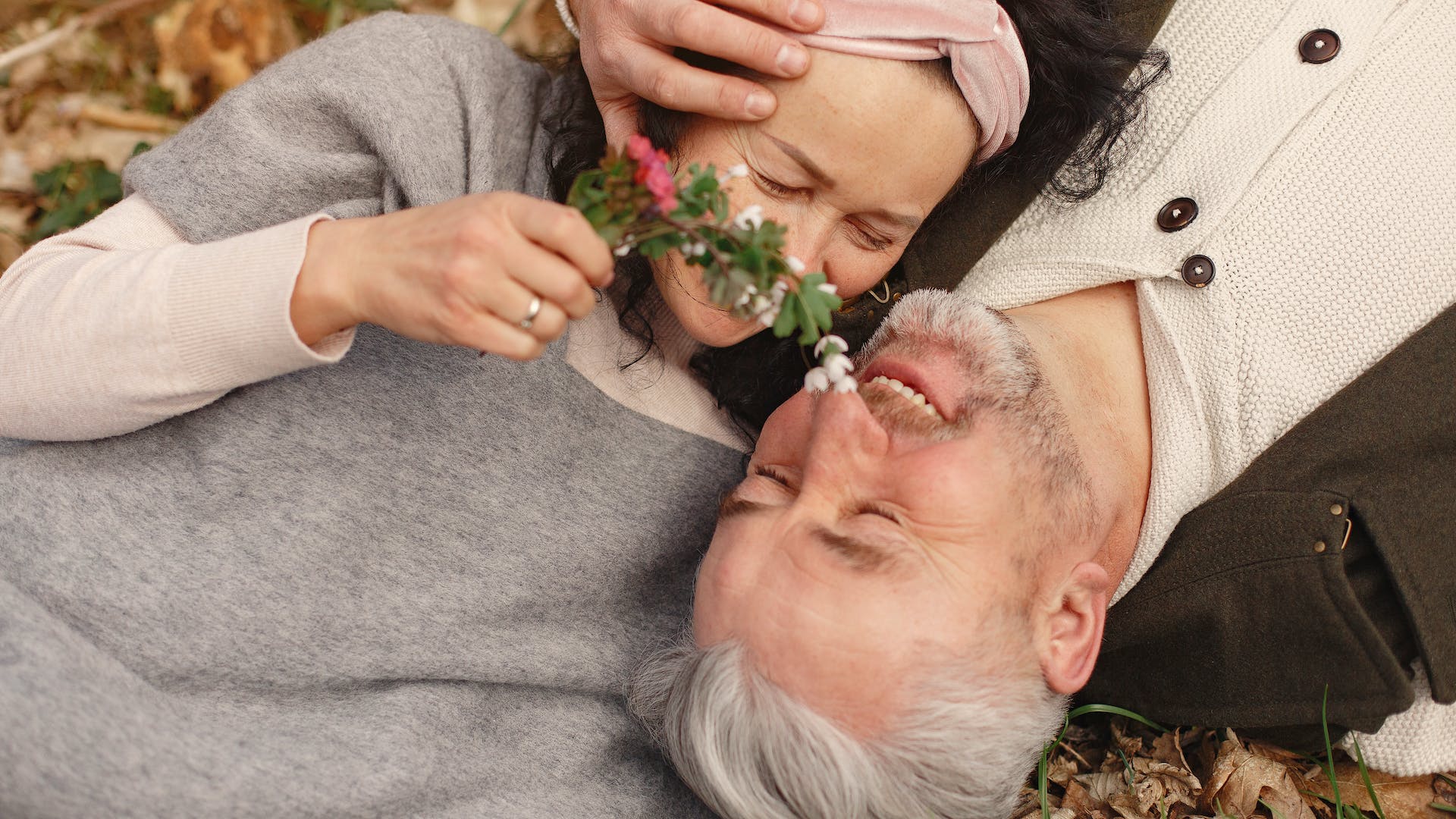 1. Deductibles:
Think of a deductible as the amount you must pay out of your own pocket before your insurance coverage kicks in. It is an annual fixed amount set by your insurance provider. For example, if you have a $1,000 deductible, you will be responsible for paying the first $1,000 of your medical expenses before your insurance starts covering the costs. Keep in mind that some services, like preventive care or certain prescription drugs, may be exempt from the deductible requirement.

2. Co-pays:
A co-pay, short for co-payment, is a fixed amount you pay for services at the time of receiving care. It is a predetermined fee set by your insurance plan, such as $20 for a doctor's visit or $10 for a prescription. The co-pay amount may vary depending on the type of service provided. Co-pays are separate from deductibles and usually apply even after you have met your deductible.

3. Co-insurance:
Co-insurance is the percentage of healthcare costs that you are responsible for after meeting your deductible. For example, if your insurance plan has an 80/20 co-insurance split, your insurance company will cover 80% of the costs, and you will be responsible for the remaining 20%. Co-insurance applies to covered services and is typically paid until you reach your out-of-pocket maximum.
Network providers: How to navigate in-network and out-of-network care
Network providers are healthcare professionals, hospitals, clinics, and pharmacies that have contracted with your insurance company to provide services at discounted rates. This means that when you seek care from an in-network provider, you will typically pay lower out-of-pocket costs compared to out-of-network providers.

To determine if a healthcare provider is in-network, you can refer to your insurance company's provider directory or use their online search tool. It's important to note that networks can vary, so always double-check before scheduling an appointment or receiving any services.

In-network care offers several advantages. Firstly, you will have access to a wide range of providers who have established relationships with your insurance company. Secondly, the negotiated rates between your insurance company and in-network providers are typically lower, resulting in reduced costs for you. Lastly, when you receive care within your network, your insurance company will handle most of the administrative work, including claims processing and billing.

On the other hand, out-of-network care refers to services received from providers who do not have a contract with your insurance company. While some insurance plans may provide limited coverage for out-of-network care, it is important to understand that you will likely be responsible for a larger portion of the costs. Out-of-network care can significantly increase your out-of-pocket expenses, as these providers may charge higher rates and your insurance company may only reimburse a percentage of the costs.

Navigating in-network and out-of-network care requires careful consideration. If possible, it is advisable to choose healthcare providers within your network to optimize your coverage and minimize expenses. However, there may be situations where you need to seek care from an out-of-network provider, such as in emergencies or when specialized treatment is required.
Prior authorization and referrals: Understanding the process
Prior authorization refers to the process of obtaining approval from your insurance provider before receiving certain medical treatments, procedures, or medications. This is typically required for services that are deemed to be non-emergency or potentially costly. It serves as a way for insurance companies to ensure that the recommended treatment is medically necessary and appropriate for your condition.

To initiate the prior authorization process, your healthcare provider will submit a request to your insurance company, providing detailed information about your condition, the proposed treatment, and any supporting documentation such as medical records or test results. The insurance company will then review the request and make a determination on whether to approve or deny the authorization.

It's important to note that the approval process can take time, ranging from a few days to a few weeks. Therefore, it's advisable to plan ahead and initiate the prior authorization process well in advance, especially for non-emergency procedures or treatments.

Referrals, on the other hand, are typically required when you need to see a specialist or receive specialized care beyond the scope of your primary care physician. In most health insurance plans, you are required to obtain a referral from your primary care provider before seeing a specialist. This referral serves as a formal request for specialized care and helps ensure that the care you receive is coordinated and appropriate for your specific needs.

To obtain a referral, you will need to schedule an appointment with your primary care physician, who will evaluate your condition and determine whether a specialist's expertise is necessary. If a referral is deemed necessary, your primary care provider will provide you with a referral letter or an electronic referral that you can use to schedule an appointment with the specialist.

It's important to understand that not all health insurance plans require referrals for specialist visits. Some plans offer more flexibility, allowing you to see a specialist without a referral. Therefore, it's crucial to review your insurance policy documents or contact your insurance provider to understand the specific referral requirements of your plan.
Preventive care and wellness programs: Taking advantage of available benefits
Many people are unaware of the valuable benefits that can be accessed through these programs. By understanding and taking advantage of these offerings, you can not only improve your overall health and well-being but also potentially save money in the long run.

Preventive care services are designed to help you stay healthy and detect any potential health issues early on. These services typically include routine check-ups, immunizations, screenings, and counseling. By regularly visiting your primary care physician and utilizing these preventive services, you can catch any health concerns before they become more serious and costly to treat. Furthermore, many insurance plans cover these services at no additional cost, making it even more advantageous to take advantage of them.

Wellness programs, on the other hand, focus on promoting healthy habits and behaviors. These programs may offer incentives and resources to encourage you to engage in activities such as exercise, nutrition counseling, smoking cessation, stress management, and more. By actively participating in these programs, you can improve your overall health and potentially reduce your risk of developing chronic conditions.

To make the most of preventive care and wellness programs, familiarize yourself with the specific offerings provided by your health insurance plan. Review your policy documents or contact your insurance provider to understand what services are covered and any requirements or limitations that may apply. Take the time to schedule routine check-ups and screenings, and consider joining any wellness programs that align with your health goals.
Claims and billing: How to navigate the process
Navigating the claims and billing process can often be one of the most confusing aspects of health insurance. However, with a little understanding and preparation, you can streamline this process and ensure you receive the coverage you are entitled to.

First and foremost, it's crucial to familiarize yourself with your health insurance policy. Take the time to review the terms and conditions, particularly those related to claims and billing. Understand what services are covered, any deductibles or copayments you may be responsible for, and the process for submitting a claim.

When it comes to submitting a claim, it's important to do so accurately and promptly. Keep detailed records of all medical expenses, including bills, receipts, and any relevant documentation. This will make the claims process smoother and provide evidence in case of any disputes or discrepancies.

In most cases, healthcare providers will submit claims on your behalf. However, it's always a good idea to double-check and ensure that they have all the necessary information. This includes your insurance policy details, diagnosis codes, and any other supporting documents required by your insurer.

Once the claim is submitted, it's important to keep track of its progress. Many insurance companies offer online portals where you can check the status of your claims. If there are any delays or issues, don't hesitate to reach out to your insurance provider for clarification or assistance.

When it comes to billing, it's important to review each invoice carefully. Check for any errors or discrepancies, such as duplicate charges or services not covered by your policy. If you have any questions or concerns, contact your healthcare provider or insurance company for clarification.

In some cases, you may receive an Explanation of Benefits (EOB) statement from your insurer. This document outlines the services provided, the amount billed, and the portion covered by your insurance. Review the EOB carefully and compare it to the actual bill you receive from the healthcare provider. If there are any discrepancies, address them promptly to avoid any unnecessary expenses.

Lastly, it's crucial to keep communication channels open with your insurance provider. If you have any questions or concerns regarding claims or billing, don't hesitate to reach out to their customer service team. They are there to help you navigate the process and ensure you understand your coverage.
Special considerations: Family coverage, pre-existing conditions, and more
When it comes to health insurance, there are certain special considerations that individuals and families need to be aware of. These considerations can have a significant impact on the coverage and benefits you receive.

One important consideration is family coverage. Many health insurance plans offer the option to include family members under a single policy. This can be particularly beneficial for families with multiple dependents, as it provides a more cost-effective solution compared to individual policies for each family member. However, it's crucial to carefully review the terms and conditions of family coverage to ensure that it meets the specific needs of your family.

Another significant consideration is pre-existing conditions. A pre-existing condition refers to any health condition or illness that you had before obtaining health insurance coverage. In the past, individuals with pre-existing conditions often faced challenges in obtaining affordable health insurance or were denied coverage altogether. However, with the implementation of the Affordable Care Act in many countries, insurance companies are now required to provide coverage for pre-existing conditions.

It's important to understand the details surrounding pre-existing conditions coverage, such as waiting periods before the coverage becomes effective, any limitations on coverage related to the pre-existing condition, and whether there are additional premiums or deductibles associated with such coverage. This information will help you make informed decisions when selecting a health insurance plan.

Other special considerations may include coverage for specific treatments or therapies, such as mental health services, maternity care, or alternative medicine. Some plans may have restrictions or limitations on these types of coverage, so it's crucial to thoroughly review the policy documents and understand what is included and excluded.
Common health insurance misconceptions debunked
Misconceptions about health insurance can lead to confusion and unnecessary stress when navigating coverage options. It's important to debunk these common misconceptions to help individuals make informed decisions about their healthcare.

One common misconception is that all health insurance plans are the same. In reality, there are various types of health insurance plans, such as Health Maintenance Organizations (HMOs), Preferred Provider Organizations (PPOs), and Exclusive Provider Organizations (EPOs). Each plan differs in terms of network coverage, cost-sharing, and flexibility. Understanding these differences is crucial in choosing a plan that fits your specific needs.

Another misconception is that health insurance covers all medical expenses. While health insurance helps cover a range of healthcare services, it may not cover certain treatments, medications, or elective procedures. It's important to carefully review your policy to understand what is covered and what might require additional out-of-pocket expenses.

Some individuals believe that they can only seek medical care from doctors within their insurance network. While staying within the network can often result in lower costs, many insurance plans offer out-of-network benefits, allowing individuals to seek care from providers outside of the network. However, it's important to note that out-of-network care may be subject to higher deductibles and coinsurance.

There is also a misconception that health insurance is too expensive or unaffordable. While it's true that health insurance can be costly, there are various options available to fit different budgets. Government subsidies, employer-sponsored plans, and marketplace plans offer opportunities to obtain coverage at more affordable rates. Exploring these options and comparing plans can help individuals find a plan that balances cost and coverage.
Conclusion
Navigating the complex world of health insurance can be overwhelming, but with the knowledge gained from this blog post, you can confidently make informed decisions about your coverage. Remember to review your policy, understand the terms and conditions, and utilize the available resources to maximize the benefits that your health insurance offers. Your health and well-being are important, and having a clear understanding of your coverage ensures that you can access the necessary care and support when you need it most. Stay informed, stay healthy!
Read more:
Understanding Behavioral Health: Unmasking The Invisible
Understanding Healthcare: A Comprehensive Guide For Everyone
The Importance Of Health Screening: Things You Need To Know