The human mind is a complex and fascinating system that impacts every aspect of our lives. Our mental health, just like our physical health, is an essential part of our overall well-being. However, the stigma surrounding behavioral health issues often makes it difficult for people to seek help. This is why it's essential to unmask the invisible and understand the importance of behavioral health. In this post, we will take a closer look at what behavioral health is, its different aspects, and why it's vital to pay attention to it. We will also explore common misconceptions about behavioral health and provide helpful resources for those seeking support. It's time to shine a light on this often-overlooked aspect of our health and start treating behavioral health with the same level of importance as physical health.
Introduction to behavioral health and its significance
Behavioral health is a broad term that encompasses the connection between behaviors and the well-being of an individual. It focuses on understanding and addressing the mental, emotional, and psychological aspects of a person's life. While physical health is often a priority, behavioral health recognizes that mental and emotional well-being are equally important for overall health and quality of life.

In today's fast-paced and demanding world, the significance of behavioral health cannot be overstated. Many people face various challenges, such as stress, anxiety, depression, addiction, trauma, and other mental health issues. These challenges can significantly impact their daily lives, relationships, and overall functioning.

By understanding and addressing behavioral health, we can help individuals lead healthier, more fulfilling lives. It involves recognizing the signs and symptoms of mental health conditions, providing appropriate support and interventions, and promoting a holistic approach to well-being.

Moreover, behavioral health is not limited to individuals experiencing mental health disorders. It also encompasses promoting positive behaviors, emotional resilience, and healthy coping mechanisms. This proactive approach can help prevent the development of more serious mental health issues and improve overall well-being.

It is essential to destigmatize behavioral health and create an environment where individuals feel comfortable seeking help and support. By enhancing our understanding of behavioral health, we can break down barriers, promote early intervention, and provide the necessary resources for individuals to thrive.
The connection between behavior and mental health
Behavior and mental health are intricately connected, forming a complex relationship that influences overall well-being. Our behaviors, actions, and choices are often a reflection of our mental state, and in turn, our mental health can greatly impact our behavior.

When we talk about behavior in the context of mental health, we are referring to the actions and patterns of individuals in response to various stimuli. These behaviors can range from daily routines and habits to more significant actions such as coping mechanisms, social interactions, and decision-making processes.

For instance, someone experiencing depression may exhibit behaviors such as social withdrawal, lack of interest in activities they once enjoyed, or changes in appetite and sleep patterns. On the other hand, individuals with anxiety disorders may display behaviors like excessive worry, avoidance of certain situations or places, and restlessness.

Understanding the connection between behavior and mental health is crucial for several reasons. Firstly, it allows us to recognize and respond to signs of mental health issues in ourselves and others. By identifying behavioral changes, we can intervene early and seek appropriate support and treatment.

Moreover, recognizing the interplay between behavior and mental health can help reduce stigma surrounding mental illness. It reminds us that mental health conditions are not simply character flaws or weaknesses but rather complex conditions that affect all aspects of a person's life, including their behavior.
Common behavioral health issues and their impact
One prevalent behavioral health issue is anxiety, which affects millions of people worldwide. Anxiety can manifest in various ways, such as persistent worry, panic attacks, or social anxiety. The impact of anxiety on individuals can be debilitating, leading to difficulties in daily functioning, relationships, and overall quality of life.

Depression is another common behavioral health issue that affects individuals across all ages and backgrounds. It is characterized by persistent feelings of sadness, loss of interest or pleasure, and a lack of energy. The impact of depression can be severe, leading to impaired social and occupational functioning, increased risk of suicide, and a general decline in physical and mental health.

Substance abuse and addiction are also prevalent behavioral health issues, with far-reaching consequences on individuals, families, and communities. Substance abuse not only affects the physical health of individuals but also impairs cognitive functioning, disrupts relationships, and can lead to legal and financial troubles. Recognizing the signs of substance abuse and providing appropriate support is crucial in helping individuals overcome addiction and regain control of their lives.

Eating disorders, such as anorexia nervosa, bulimia nervosa, and binge eating disorder, are behavioral health issues that primarily affect individuals struggling with body image and food-related concerns. These disorders can have severe physical and psychological consequences, including malnutrition, organ damage, and emotional distress. Early intervention and comprehensive treatment are essential in addressing these complex issues and promoting recovery.

Lastly, attention deficit hyperactivity disorder (ADHD) is a common behavioral health issue, particularly in children and adolescents. ADHD is characterized by difficulty in paying attention, hyperactivity, and impulsivity. These symptoms can significantly impact academic performance, social interactions, and self-esteem. Early diagnosis and tailored interventions, including medication and behavioral therapy, can greatly improve the quality of life for individuals with ADHD.
The importance of early intervention and prevention
By identifying and addressing potential behavioral health concerns early on, we can significantly improve outcomes and reduce the negative impact on individuals and society as a whole.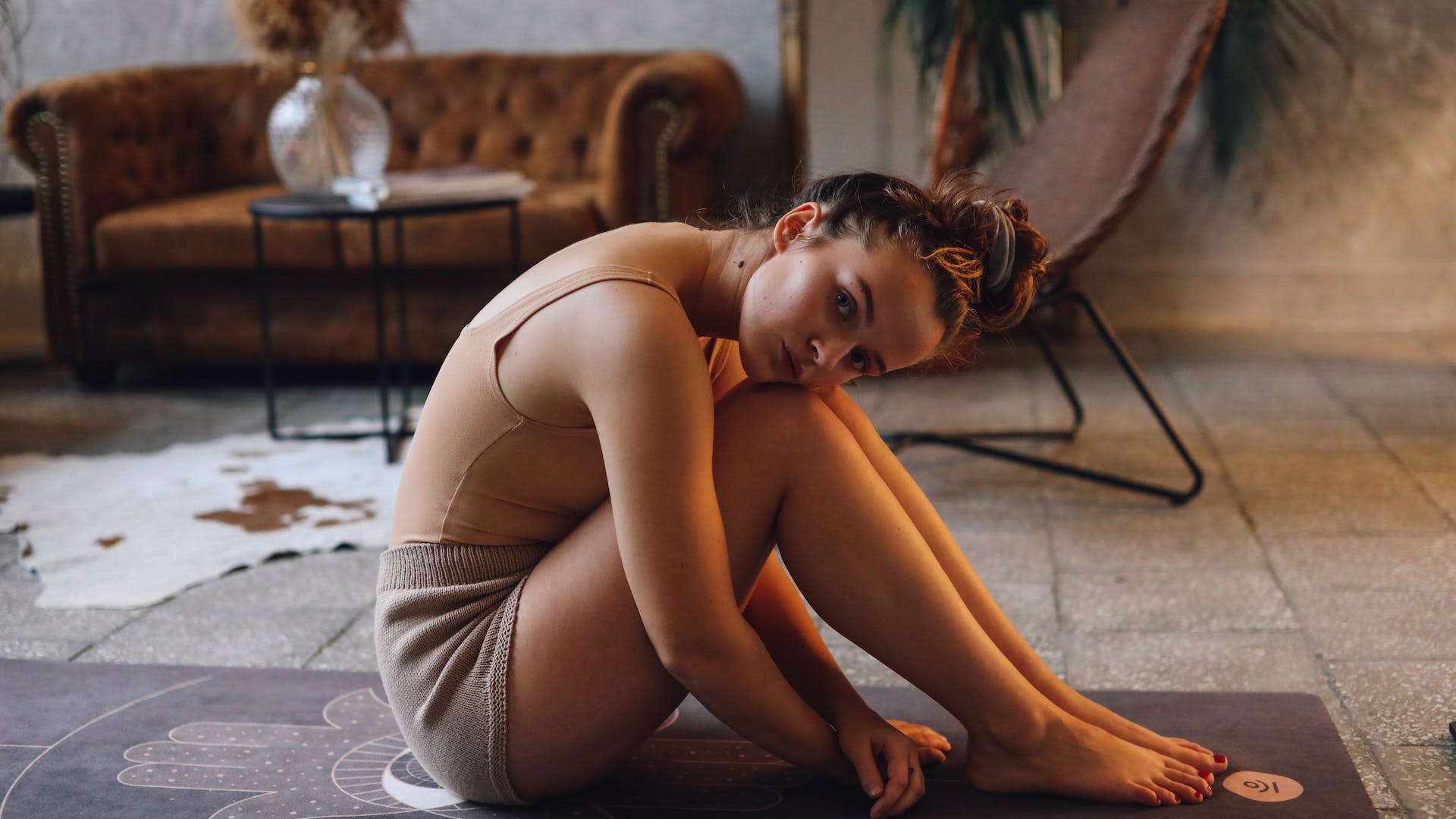 One of the key reasons why early intervention is crucial is that many behavioral health conditions often start with subtle signs and symptoms that can easily go unnoticed or be dismissed as transient issues. However, these early signs can be indicative of underlying mental health problems that, if left untreated, can escalate and become more severe over time. By recognizing these signs and intervening early, individuals can receive the support they need before their conditions worsen and become more challenging to manage.

Moreover, early intervention can prevent the development of more serious mental health disorders. Research has shown that addressing behavioral health concerns at an early stage can reduce the risk of conditions such as anxiety disorders, depression, and substance abuse from progressing into chronic and debilitating illnesses. This not only benefits individuals in terms of their overall well-being but also has a positive impact on healthcare systems, as it reduces the long-term costs associated with treating severe mental health conditions.

Additionally, early intervention and prevention efforts can help reduce the stigma often associated with behavioral health. By promoting awareness, education, and open discussions about mental health, we can create an environment where individuals feel comfortable seeking help and support at the earliest signs of trouble. This shift in mindset can help break down barriers to care and encourage individuals to reach out for assistance without fear of judgment or discrimination.
Holistic approaches to behavioral health treatment
Holistic approaches to behavioral health treatment aim to address the whole person, considering their physical, mental, and emotional well-being. These approaches emphasize the importance of integrating various aspects of an individual's life, including their relationships, lifestyle choices, and cultural background, into the treatment plan.

One key aspect of holistic approaches is the incorporation of evidence-based therapies such as cognitive-behavioral therapy (CBT) and dialectical behavior therapy (DBT). These therapies help individuals develop coping skills, manage emotions, and challenge negative thoughts and behaviors.

In addition to therapy, holistic treatment may also include complementary and alternative therapies such as mindfulness, yoga, meditation, and acupuncture. These practices promote self-awareness, stress reduction, and overall well-being, enhancing the effectiveness of traditional therapy approaches.

Furthermore, a holistic approach involves addressing the physical health of individuals with behavioral health concerns. This may include regular exercise, proper nutrition, and adequate sleep, as these factors have a significant impact on mental and emotional well-being.

Supportive services and resources are also critical in holistic treatment. This may involve connecting individuals with support groups, community organizations, and peer support networks. Having a strong support system can play a vital role in promoting recovery and maintaining long-term mental health.
The role of medication in behavioral health management
While therapy and counseling provide essential support, medication can be a crucial component of an individual's treatment plan.

There are various classes of medications used to address different aspects of behavioral health. Antidepressants, for instance, are commonly prescribed to alleviate symptoms of depression and anxiety disorders. These medications work by balancing the levels of neurotransmitters in the brain, helping to regulate mood and reduce feelings of sadness or worry.

Mood stabilizers, on the other hand, are often prescribed for individuals with bipolar disorder. These medications help to even out extreme shifts in mood, preventing the occurrence of manic or depressive episodes. By providing stability, mood stabilizers empower individuals to lead more balanced and fulfilling lives.

Antipsychotic medications are primarily used to manage symptoms of psychosis, such as hallucinations or delusions. They work by blocking certain dopamine receptors in the brain, reducing the severity of symptoms associated with conditions like schizophrenia.

It is important to note that medication should always be prescribed and monitored by a qualified healthcare professional. Each individual's needs and treatment plan are unique, and finding the right medication and dosage may require some trial and error. Regular check-ins and open communication with a healthcare provider are crucial to ensuring the medication is effective and any potential side effects are addressed promptly.

While medication is a powerful tool, it is rarely used as the sole treatment for behavioral health conditions. It is often combined with therapy, counseling, lifestyle changes, and other interventions to provide holistic care. The goal is to empower individuals to manage their symptoms effectively and improve their overall well-being.
Breaking down barriers to access behavioral health services
One of the most common barriers is the stigma surrounding mental health. Many individuals may feel ashamed or embarrassed to seek help for their behavioral health concerns due to societal judgment or misconceptions. It is essential to combat this stigma by promoting open conversations about mental health and educating the public on the importance of seeking treatment.

Another barrier is the lack of affordable and accessible services. Behavioral health services can be expensive, and individuals may not have the financial means to afford therapy sessions or medication. Additionally, there may be limited availability of mental health professionals in certain areas, making it challenging for individuals to access care. Addressing these issues requires advocating for affordable healthcare options and expanding mental health resources in underserved communities.

Language and cultural barriers can also hinder individuals from accessing behavioral health services. People from diverse backgrounds may face difficulties in finding providers who understand their language and cultural nuances, leading to a lack of trust and effective communication. It is crucial to promote diversity and inclusivity within the healthcare system, ensuring that individuals from all backgrounds can access culturally sensitive and language-appropriate care.

Furthermore, the complex nature of navigating the healthcare system can act as a barrier. Many people may not know where to start or how to find appropriate behavioral health services. Simplifying the process and providing clear information and resources can help individuals overcome this barrier and navigate the system more effectively.
Advocacy and raising awareness for behavioral health
By shining a light on the importance of mental well-being, we can create a supportive environment that encourages individuals to seek help and access the resources they need.

One way to advocate for behavioral health is by sharing personal stories and experiences. These narratives can be powerful tools in fostering empathy and understanding among the general public. By bravely sharing our own struggles or those of our loved ones, we create a sense of connection and solidarity. This can help reduce the isolation often felt by individuals facing mental health challenges and encourage them to seek the support they deserve.

In addition to personal stories, raising awareness through educational campaigns, events, and initiatives can have a significant impact. These efforts can target various audiences, including schools, workplaces, and community organizations. By providing accurate information about behavioral health, promoting early intervention, and highlighting available resources, we can empower individuals to take proactive steps in managing their mental well-being.

Advocacy also involves challenging the misconceptions surrounding behavioral health. By debunking myths and stereotypes, we can create an environment that fosters acceptance and understanding. This can be achieved through media campaigns, public speaking engagements, and engaging with policymakers to advocate for improved access to mental health services.

Furthermore, collaborating with mental health organizations and professionals is essential in amplifying advocacy efforts. By working together, we can pool resources, share expertise, and create a united front in advocating for behavioral health. This collaboration can lead to the development of targeted programs, initiatives, and policies that address the specific needs of individuals struggling with mental health issues.
Conclusion
Mental health is a crucial aspect of overall well-being, yet it often remains misunderstood and stigmatized. By unmasking the invisible and shedding light on the various aspects of behavioral health, we hope to promote empathy, awareness, and support for those struggling with mental health challenges. Remember, it is essential to prioritize mental health and seek help when needed, both for ourselves and for those around us. Together, we can create a more compassionate and understanding society.
Read more:
Understanding Healthcare: A Comprehensive Guide For Everyone
The Importance Of Health Screening: Things You Need To Know
Essential Things To Know About Mental Health