Prevention is always better than cure, and health screening is one of the most effective ways to identify diseases or potential health problems before they become major issues. Health screenings can identify risk factors for chronic diseases such as cancer, heart disease, and diabetes while they are still in their early stages. This can result in earlier treatment and better health outcomes. With more and more people becoming health-conscious, it's important to know the facts about health screening. In this post, we will explore the importance of health screening, the types of health screenings available, and how often you should get them. Whether you're in your twenties or seventies, it's never too late to take control of your health and start screening for potential health issues. Read on to learn everything you need to know about the importance of health screening.
What is health screening and why is it important?
Health screening is a proactive approach to maintaining and monitoring one's health. It involves a series of tests and examinations that are performed to detect any potential health issues or diseases before symptoms even appear. The purpose of health screening is to identify any underlying health conditions early on, allowing for timely intervention and treatment.

The importance of health screening cannot be overstated. By undergoing regular screenings, individuals can take control of their health and gain valuable insights into their overall well-being. It serves as a preventive measure, enabling healthcare professionals to identify risk factors and provide appropriate advice and interventions to mitigate them.

Early detection through health screening can significantly increase the chances of successful treatment and better health outcomes. Many health conditions, such as cancer, cardiovascular diseases, diabetes, and hypertension, may not exhibit obvious symptoms in the early stages. However, with the help of screening tests, these conditions can be detected before they progress and cause severe complications.

Moreover, health screenings can empower individuals to make informed decisions about their lifestyle choices and take necessary steps towards a healthier life. By identifying any potential health risks, individuals can make positive changes in their diet, exercise routine, and overall lifestyle, reducing the likelihood of developing chronic diseases.

Regular health screening also promotes a proactive and preventive approach to healthcare, shifting the focus from reactive treatments to early intervention and prevention. It empowers individuals to be actively involved in their health management, improving their overall quality of life and well-being.
Benefits of regular health screening
The benefits of undergoing regular health screening are numerous and can significantly impact one's overall health.

Firstly, early detection is key when it comes to managing and treating various diseases. Through regular screenings, potential health concerns such as high blood pressure, high cholesterol levels, diabetes, and cancer can be identified at an early stage. This allows for prompt intervention and treatment, increasing the likelihood of successful outcomes and reducing the risk of complications.

Moreover, regular health screening empowers individuals to take control of their health. By being aware of their current health status, individuals can make informed decisions regarding their lifestyle choices. For instance, if a screening reveals high cholesterol levels, individuals can make necessary dietary and lifestyle modifications to improve their cardiovascular health. This proactive approach can prevent the development of chronic diseases and promote long-term well-being.

Another significant benefit of health screening is the peace of mind it brings. Knowing that one has undergone comprehensive screenings and received a clean bill of health can alleviate anxiety and stress. On the other hand, if a screening identifies a health issue, individuals can take immediate action and work with healthcare professionals to manage and treat the condition effectively. This proactive approach can reduce fear and uncertainty, fostering a sense of empowerment and control over one's health.

Regular health screening also promotes preventive care. By regularly monitoring key health indicators, individuals are more likely to engage in preventive measures such as vaccinations, health screenings specific to their age and gender, and lifestyle modifications. This proactive approach to healthcare can significantly reduce the risk of developing chronic diseases and improve overall quality of life.
Common types of health screening tests
In this section, we will explore some of the common types of health screening tests that are widely recommended.

1. Blood Pressure Measurement:
High blood pressure is often referred to as the "silent killer" as it typically shows no symptoms. Regular blood pressure screenings can help identify this condition early on, reducing the risk of heart disease, stroke, and other related complications.

2. Cholesterol Level Testing:
Elevated levels of cholesterol in the blood can lead to the development of plaque in the arteries, increasing the risk of heart disease. Regular cholesterol screenings can help monitor and manage these levels, promoting heart health.

3. Blood Glucose Testing:
Diabetes is a chronic condition that affects millions of people worldwide. Routine blood glucose screenings can help diagnose diabetes or identify individuals at high risk. Early detection allows for appropriate management and can prevent or delay complications associated with the disease.

4. Cancer Screenings:
Various types of cancer screenings are available, such as mammograms for breast cancer, Pap smears for cervical cancer, and colonoscopies for colorectal cancer. These screenings aim to detect cancer in its early stages when treatment is often more effective and the chances of survival are higher.

5. Bone Density Testing:
Bone density screenings are typically recommended for postmenopausal women to assess the risk of osteoporosis. This test measures the density and strength of the bones, helping to prevent fractures and identify the need for intervention.

6. Vision and Hearing Tests:
Regular eye and hearing exams are essential for maintaining good sensory health. These tests can detect common issues like refractive errors, glaucoma, cataracts, and hearing loss, allowing for timely intervention and appropriate corrective measures.
When should you start getting screened?
While the recommended age may vary depending on the specific screening, it is generally advised to begin regular screenings in adulthood.

For most individuals, the baseline for screenings typically starts in their 20s or 30s. This is when you should establish a relationship with a primary care physician who can guide you through the process. During these early screenings, your doctor will focus on assessing your overall health, checking vital signs, and conducting routine blood tests.

As you enter your 40s, additional screenings become crucial as the risk of developing certain conditions increases with age. For instance, it is recommended to start regular screenings for high blood pressure, cholesterol levels, and diabetes. Women should also consider scheduling mammograms and Pap smears to detect breast and cervical cancer, respectively.

Once you reach your 50s and beyond, the importance of screenings becomes even more apparent. This is when screenings for colorectal cancer, prostate cancer (for men), and bone density become necessary. Your healthcare provider may also recommend regular screenings for conditions such as heart disease, lung cancer, and skin cancer.

It's important to remember that these suggested age ranges are general guidelines, and individual circumstances may vary. Your personal and family medical history, lifestyle choices, and risk factors may influence when you should start getting screened. It is always advisable to consult with your healthcare provider to determine the most appropriate screening schedule for you.
Key factors to consider before undergoing health screening
Before undergoing any health screening, there are several key factors that you should consider to ensure that you make an informed decision. Firstly, it is important to understand the purpose of the screening and what specific tests will be conducted. Different screenings target different health concerns, so it is crucial to determine if the screening aligns with your individual health needs and goals.

Another important factor to consider is the credibility and expertise of the healthcare provider or facility conducting the screening. Research their reputation, qualifications, and experience to ensure that you are receiving accurate and reliable results. Additionally, inquire about the technology and equipment used during the screening process to ensure that they are up-to-date and capable of providing accurate results.

Cost is another significant factor to consider. Health screenings can vary in price depending on the type and extent of tests performed. It is essential to have a clear understanding of the cost involved and whether it aligns with your budget. Some screenings may be covered by insurance, so it is worth checking with your provider to determine what is included in your coverage.

Additionally, it is crucial to consider the potential risks and benefits of the screening. While screenings can provide valuable insights into your health status, they may also have limitations and potential risks. Discuss these aspects with your healthcare provider to gain a comprehensive understanding of what to expect and any potential implications.

Lastly, it is important to evaluate your emotional readiness for the screening. Some tests may evoke anxiety or fear, so it is essential to mentally prepare yourself and seek support if needed. Understanding the process and being mentally prepared can help alleviate any stress or apprehension associated with the screening.
How to prepare for health screening
By taking the necessary steps beforehand, you can maximize the benefits of the screening and address any potential health concerns more effectively. Here are some essential tips to help you prepare for your health screening:

1. Review the instructions:
Carefully read and understand the instructions provided by the healthcare facility or practitioner conducting the screening. These instructions may include dietary restrictions, fasting requirements, or specific guidelines for certain tests.

2. Follow fasting instructions:
Depending on the type of screening, you may be required to fast for a certain period. This typically involves refraining from eating or drinking anything, except water, for several hours before the screening. Fasting helps ensure accurate results for tests like blood sugar, cholesterol levels, and lipid profiles.

3. Inform the healthcare provider about medications:
Make a list of all the medications, supplements, or herbal remedies you are currently taking. Share this list with the healthcare provider conducting the screening. Some medications may interfere with test results or require adjustments before the screening.

4. Stay hydrated:
While fasting, it's important to stay hydrated by drinking water. However, avoid consuming any other beverages, such as coffee, tea, or juice, unless instructed otherwise. Adequate hydration helps facilitate sample collection and ensures accurate results.

5. Dress comfortably:
Wear loose-fitting and comfortable clothing to the health screening appointment. This will allow for easy access to the necessary body parts for various tests, such as blood pressure measurements or electrocardiograms.

6. Plan your schedule:
Allocate enough time for the health screening appointment, as it may involve multiple tests or procedures. Arrive early to complete any necessary paperwork and to reduce unnecessary stress.

7. Prepare relevant medical history:
Bring any relevant medical records or documentation, including previous test results, allergy information, and family medical history. This information will provide valuable insights to the healthcare provider and assist in the interpretation of screening results.
What to expect during a health screening appointment
First and foremost, it is essential to arrive prepared and on time. Bring any necessary paperwork or medical history documents that may be required by the healthcare provider. This will help ensure a smooth and efficient process.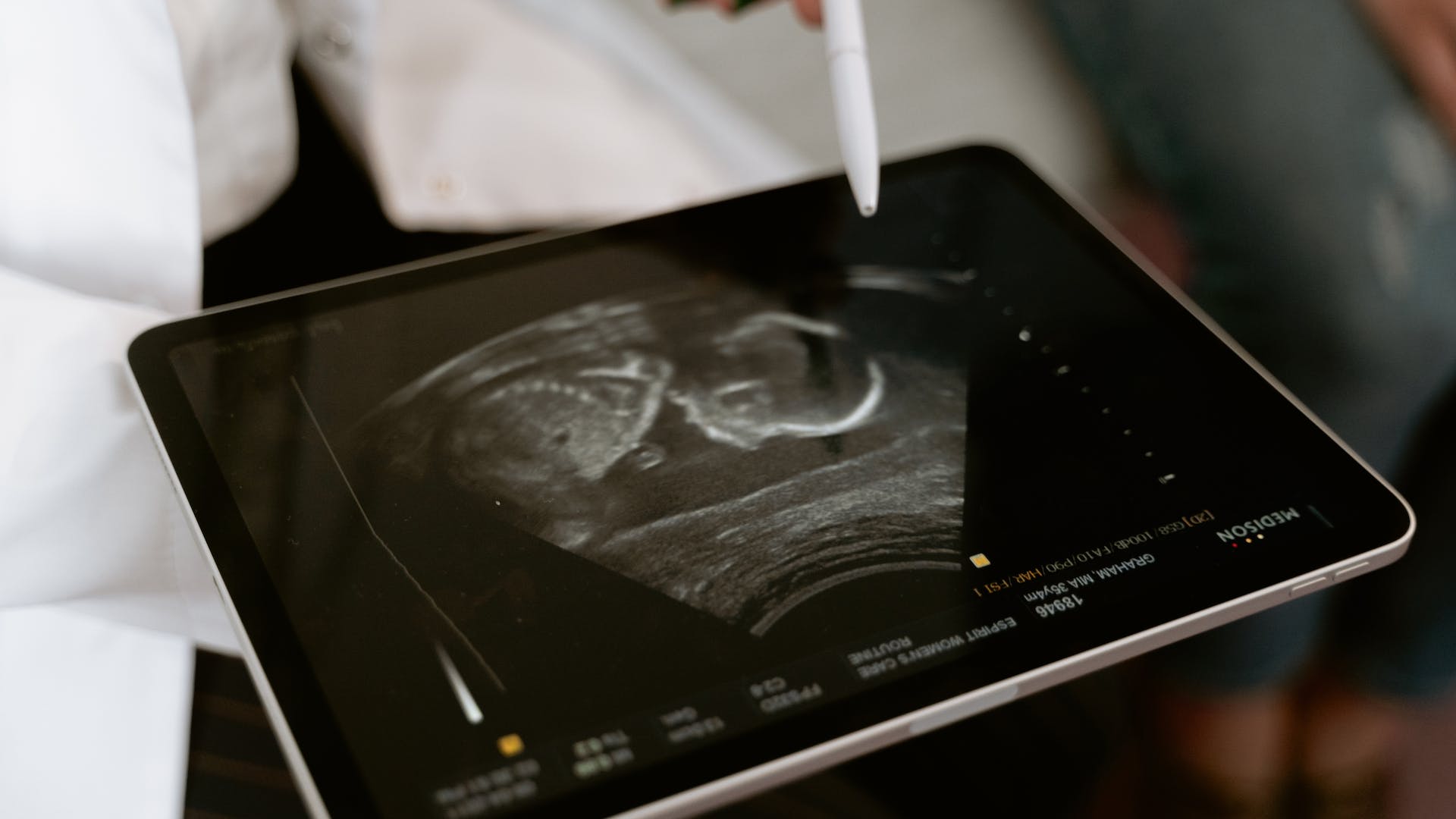 Upon arrival, you will typically be greeted by a receptionist or healthcare professional who will guide you through the necessary registration procedures. This may involve filling out forms, providing identification, and verifying insurance information if applicable.

Once registered, you will be directed to a waiting area where you may be asked to complete additional forms or questionnaires related to your health history, lifestyle habits, and any specific concerns or symptoms you may have.

When it is time for your appointment, a healthcare provider will call you in and begin the screening process. This often starts with a detailed discussion about your medical history, family history, and any current symptoms or concerns you may have. It is important to be open and honest during this conversation, as it will help the healthcare provider assess your overall health and determine appropriate screening tests.

Following the discussion, the healthcare provider will typically perform a physical examination. This may involve checking your vital signs such as blood pressure, heart rate, and temperature. They may also examine specific areas of your body such as the heart, lungs, abdomen, and skin, depending on the nature of the screening.

Depending on the purpose of the health screening, additional tests may be conducted. These can include blood tests, urine tests, imaging studies such as X-rays or ultrasounds, and specialized screenings for certain conditions or diseases. The healthcare provider will explain the purpose and procedure of each test and address any concerns or questions you may have.

Once all the necessary screenings and tests have been completed, the healthcare provider will analyze the results and provide you with a comprehensive assessment of your health. They will discuss any findings, explain their implications, and offer recommendations for further evaluation or necessary treatments if needed.

It is crucial to actively participate in the discussion, ask questions, and seek clarification if anything is unclear. This will help you better understand your health status and empower you to make informed decisions regarding your well-being.
Interpreting and understanding your health screening results
When you receive your health screening results, it's important not to panic or jump to conclusions without proper understanding. Take the time to carefully review each component of the report and seek clarification if needed. If you're unsure about certain terminologies or numbers, consult with a healthcare professional who can guide you through the results.

One key aspect of interpreting your health screening results is understanding the reference ranges or normal values provided. These ranges serve as benchmarks for comparison and help determine if your results fall within the expected range or if any abnormalities are present. Remember, abnormal results do not necessarily mean you have a specific condition, but they may indicate the need for further investigation or lifestyle modifications.

Another important consideration is the context of your overall health and medical history. Your health screening results should be evaluated in conjunction with your personal health background, family history, and any pre-existing conditions you may have. This comprehensive approach ensures a more accurate interpretation of the results and helps tailor any necessary interventions or follow-up actions.

It's essential to discuss your health screening results with your healthcare provider. They can provide detailed explanations, address any concerns, and recommend appropriate next steps based on your specific situation. This may include additional tests, lifestyle modifications, or referrals to specialists for further evaluation.
Taking action based on your screening results
Once you receive your screening results, it is essential to carefully review them and understand what they mean for your health. If any abnormalities or potential concerns are detected, it is recommended to consult with a healthcare professional who can provide further guidance and advice.

Depending on the nature of the screening and the results obtained, there may be various actions to consider. It could involve making lifestyle changes such as adopting a healthier diet, increasing physical activity, or reducing stress levels. In some cases, additional diagnostic tests or screenings may be recommended to further investigate any potential issues.

Taking action based on your screening results also involves actively engaging in preventive measures. This can include scheduling regular follow-up screenings or check-ups to monitor any changes in your health status. It is important not to ignore or neglect any concerning findings and to proactively address them.
Conclusion
By understanding the significance of regular health screenings, you can take proactive steps towards maintaining your overall well-being and preventing potential health issues. Remember, early detection is key in managing and treating various conditions effectively. Prioritize your health and schedule regular screenings to ensure a long and healthy life. Stay informed, stay proactive, and take charge of your health starting today!
Read more:
Essential Things To Know About Mental Health
Unlocking The Secret To A Vibrant Life: Exploring The Importance Of Health
Demystifying Public Health: What It Is And Why It Matters