Find an affordable Medicare plan.
Find an affordable Medicare plan.
What Does Medicare Part D Cover?
The Ultimate Guide to Medicare Part D
Prescription Drug Coverage
Medicare Part D prescription drug coverage helps beneficiaries pay for covered prescription drugs bought at certain centers, including retail locations and pharmacies. This benefit could help reduce prescription drug costs significantly.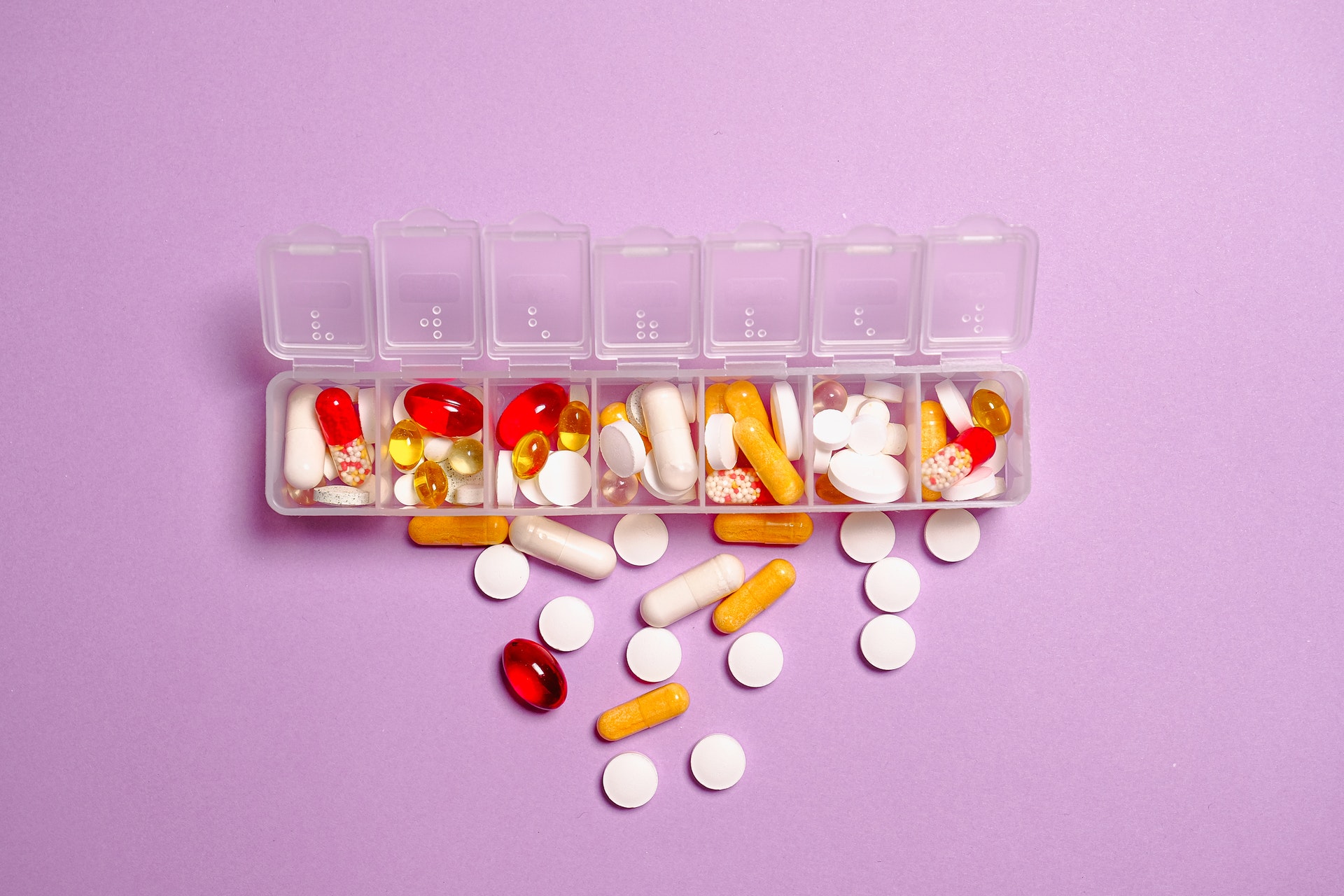 Prescription drug coverage is available to every Medicare beneficiary. But, if you don't choose a Medicare Part D plan when you are eligible, and you don't join a Medicare Part C plan (Medicare Advantage) that includes prescription drug coverage, you could pay a late enrollment penalty if you try to join later. Exceptions exist if you have creditable prescription drug coverage or if you receive Extra Help.
Prescription Drug Coverage
Medicare Part D adds prescription drug coverage to your Medicare Parts A and B, some Medicare Cost Plans, some Medicare Private Fee-for-Service Plans, and Medicare Medical Savings Account Plans. They are offered by insurance companies and other Medicare-approved private insurers. The cost of each plan depends on the provider and your location. The Medicare Advantage and Prescription Drug Plan Annual Enrollment Period (AEP) takes place from October 15 to December 7 each year. During this period, you can get a prescription drug plan or a Medicare Part C plan.
If you are about to turn 65 or otherwise become eligible for Medicare outside of the AEP, you have seven months to enroll in the following year's plan in order to avoid a Late Enrollment Penalty.
*Those seven months consist of:
The three months before your 65th birthday
The month of your birthday
The three months after your birthday
Coverage begins on the first day of your birthday month if you enroll during the three months before your birthday. If you join during or after your birthday month, your coverage begins on the first day of the month after you enroll.
Here is an example for someone born on August 22:
If you join in May, June, or July, your Medicare Part D coverage begins on August 1
If you join in August, your coverage starts on September 1
If you join in September, your coverage starts on October 1
You can join up to and including the month of November
Here are the important dates for enrolling in a Medicare Part D plan in a given year:
October 15 – December 7: This is the Annual Enrollment Period, where you can make changes to your Medicare prescription drug coverage for the next year.
January 1 – December 31: You can enroll in any Medicare Prescription Drug Plan during the Initial Enrollment Period listed above*.
When you join, you'll give your Medicare number and the dates when your Part A and Part B coverage started. This information is on your Medicare Card.
If you go 63 consecutive days, or more, without prescription drug coverage after your Initial Enrollment Period ends and don't have a Medicare Prescription Drug Plan, a Medicare Advantage Plan (that offers prescription drug coverage), another Medicare health plan that offers  prescription drug coverage, or creditable prescription drug coverage, you may face a penalty should you choose to enroll later. The penalty depends on the length of time you went without the coverage.
At present, Medicare multiplies 1% of a "national base beneficiary premium figure" ($33.37 in 2022) by the number of months you went without coverage. This penalty is rounded to the nearest $0.10 and added to your monthly Part D premium.
For example, if your Initial Enrollment Period ended on February 22, 2019, but you didn't join a plan until October 14, 2020 (which may mean your effective coverage began on November 1), you would be 19 months late. This would lead to the following penalty (based on 2022 figures):
$0.3337 x 19 = $6.34, which would round up to $6.40
As a result, you would have to pay an extra $6.40 each month on top of your Part D premium.
Most Medicare Part D plans charge a monthly fee, or premium, that varies according to the plan you choose. The charges can be complex, and you're likely to pay different prices for prescription drugs depending on their "tier" (more on that later). You may have your monthly premium deducted from your monthly Social Security payment. To do this, contact your prescription drug plan.
Another cost is your annual deductible. The annual deductible is the amount you pay for your prescriptions before Medicare Part D coverage starts to pay its share of your covered prescription drugs. Although deductibles can vary according to the plan you choose, no plan can charge more than $445 per year in 2022.
This is what you pay for each prescription after the deductible, when applicable. A co-payment is the set amount you pay for all prescription drugs in a specific tier. Different tiers correspond to different types of prescription drugs, and how much your insurance will cover each type. For example, you may pay less for a generic prescription drug than for a brand one.
Co-insurance works similarly, but instead of paying a fixed fee, you'll pay a percentage of the prescription drug's cost. For instance, you may pay 25 percent co-insurance on a $100 prescription drug; this means you would pay $25 towards the cost while your plan covers the rest.
Sometimes nicknamed the "donut hole," the Medicare coverage gap represents a temporary limit on what your plan will cover for prescription drugs. In order to reach the coverage gap, you and your prescription drug plan need to spend a certain amount on covered prescription drugs in a calendar year. In 2022, you will only reach the coverage gap after you and your plan spend a combined $4,430 on covered prescription drugs.
Once you're in the coverage gap, you will only pay 25 percent of the plan's cost for covered brand-name and generic prescription drugs in 2022.
Co-insurance works similarly, but instead of paying a fixed fee, you'll pay a percentage of the prescription drug's cost. For instance, you may pay 25 percent co-insurance on a $100 prescription drug; this means you would pay $25 towards the cost while your plan covers the rest.
The out-of-pocket spending threshold for policyholders in 2022 for covered prescription drugs is $7,050. After you reach this figure, you're out of the coverage gap and automatically receive catastrophic coverage. This reduces the amount you have to pay out-of-pocket for covered prescription drugs.
Again, it is important to remember that this coverage only begins after the policyholder has spent the above amount – not their plan.
Prescription Drugs Covered by Part D
Each individual Medicare Part D plan has its own covered prescription drug list, also known as a Formulary. It is common for these plans to classify prescription drugs by tiers, which also means they have a different cost. Prescription drugs in lower tiers generally cost less than prescription drugs found in higher tiers.
Your plan may alter its Formulary during the year. If these changes include a prescription drug you are taking, your plan has two options. One, it either must provide you with written notice at least 60 days before the change takes place. Alternatively, it can give you a 60-day supply when you request a refill as well as provide written notice of the change. See below for an example of levels of tiers and the general cost associated with them. Please keep in mind, each plans' tiers may structure differently. Check with your plan to learn more about its specific tier structure.
Tier 1/Lower co-payment: Most generic prescription drugs
Tier 2/Medium co-payment: Preferred, brand-name prescription drugs
Tier 3/Higher co-payment: Non-preferred, brand name prescription drugs
Specialty tier/Highest co-payment or co-insurance: Unique, high-cost prescription drugs
Medicare prescription drug plans may create their own formularies and don't have to cover every Part D prescription drug. However, they may not create a "discriminatory" formulary that excludes specific prescription drugs in order to discourage certain beneficiaries from enrolling. If your plan won't cover a prescription drug that you need, you can ask for a written explanation from your Medicare prescription drug plan. You can also ask for an exception.
Formularies generally must include at least two prescription drugs in each category, and cover almost all of the prescription drugs in these protected classes of prescription drugs:
HIV
AIDS
Antidepressant
Antipsychotic
Anticancer
Immunosuppressant
Anticonvulsant
Medicare Part D must cover all commercially available vaccines, when medically necessary to prevent illness, except for vaccines covered under Medicare Part B.
For more detailed information regarding Medicare Part D visit medicare.gov.